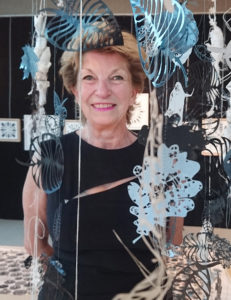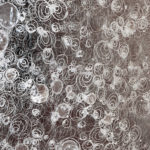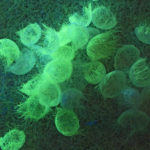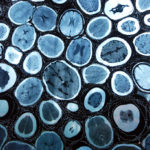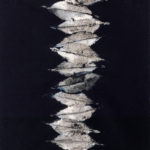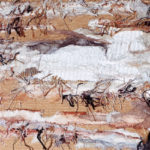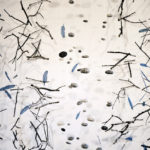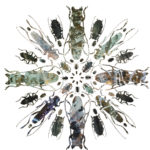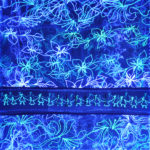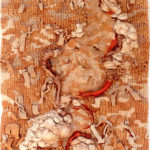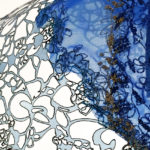 ACTUALITES/ NEWS: '' MATERIAL THINKING '', 1st International Contemporary Material Art Biennale, Haitian Sky Art Center, Qingdao, Chine (20.06.2022/ 20.09.2022) '' BIENNALE INTERNATIONALE DU PAPIER IPA22 '', Centre culturel Den Breughels, Haacht, Belgique (26.03 / 3.04.2022) '' 6th TEXTILE ART OF TODAY '' : Tatranska Galeria, Poprad, Slovakia (11.02.2022/ 6.04. 2022) '' INSECTES FASCINATION & METAMORPHOSE '', Galerie de l'Ecu de France, Viroflay, France (11.12.2021/ 16.01.2022)
À travers réalisations murales ou sculpturales, installations intérieures et in situ,  Brigitte Amarger utilise différentes techniques pour exprimer ses thèmes de prédilection : l'univers sylvestre et la sauvegarde de la nature, l'écriture et la mémoire, la lumière et ses passages.
Depuis 1979, ses participations aux expositions d'art textile ne se comptent plus, aussi bien en France qu'à l'étranger.  Ses œuvres ont fait l'objet de distinctions et figurent dans des collections publiques et privées. Elle participe régulièrement à des colloques, conférences, jury de concours, workshops et articles sur l'art textile et la tapisserie.
Diplomée de l'école supérieures d'Arts Appliqués (ENSAAMA, ESAA) et de la Faculté d'Arts Plastiques à Paris, ancienne élève de Robert Wogensky et de Jacques Brachet, elle a ensuite enseigné les arts plastiques, appliqués et textiles pendant plus de 40 ans.
Membre de La maison des artistes, ETN European Textile Network; SDA Surface Design Association;  FAF Fiber Art Fever.
Amarger is a Paris-based visual and textile artist who creates mural or sculptural achievements, interior and in situ installations that explore themes of nature, light, memory and human being.
Her practice includes textile and numerical techniques, laser cutting and engraving, photography, painting. She works predominantly with the mediums of medical imagery, handmade paper, hot glue, textile, luminescent and reflective materials.
The diversion of materials, and more particularly of the support of medical imagery for artistic purposes and memory ends, is essential. Sensitive to ecological issues, she finds in her artistic practice a double direction, highly symbolic: create artworks by recycling discarded materials.
She is post graduated from Applied Arts High schools and Arts University of Paris, France.
Since 1978, AMARGER's work has been exhibited internationally in solo and notable group exhibitions in contemporary art spaces and museums.
Her work has gained recognition and features in public and private collections worldwide.
textiles
Colle thermo fusible
peinture
photographie et video
céramique
papier
radiographies recyclées
nouvelles technologies
INSECTES FASCINATION & METAMORPHOSE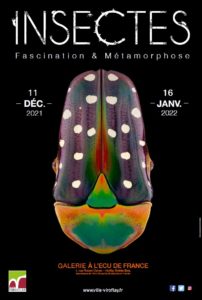 Galerie de l'Ecu de France,
Viroflay,
France
11.12.2021/ 16.01.2022
6th TEXTILE ART OF TODAY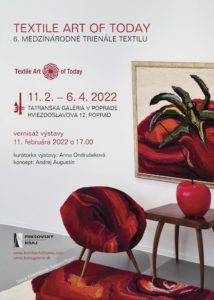 Tatranska Galeria,
Poprad,
Slovakia
11.02.2022/ 6.04. 2022
PAPER ART BIENNIAL HAACHT 2022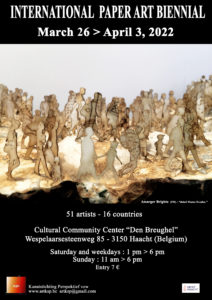 Centre culturel Den Breughels, Haacht, Belgique
   26.03.2022 / 3.04.2022